Are you willing to buy or rent your multi-packaged dream apartment at New Dubai Gate 1 in Jumeirah Lake Towers (JLT)? This will be the best platform if you are interested in grabbing more details about the modern residential complexes. Keep in touch with the entire article to learn more.
This article will provide all the information you need to know about Gate 1 and its most recent updates. In writing this article, we have gathered information from reliable sources, including expedia.com, propsearch.ae, and jlt-Dubai.com. Stay till the end of the article to find out more.
Key Takeaways
• Gate 1 in JLT was recently updated with fully equipped studios in its newest version.
• The new apartments in Gate 1 come with additional utilities plus a fully upgraded version of furnishing and architecture.
• New Dubai Gate 1 expects to be commissioned within 2023.
New Dubai Gate 1 JLT
Gate 1 in JLT is a highly sophisticated apartment complex. It has a magnificently designed living space. It is located near Jumeirah Beach along with Jumeirah Lake, offering an explicit view of the lakeside. If you are looking for an ideal living space, Gate 1 is the best implementation. For it comes with the most recent architectural practices.
Importantly, this apartment complex promotes facilities suitable for a family-oriented lifestyle with richly planned-out surroundings. More importantly, it is a 42-story building with one, two- or three-bedroom apartments. As aforementioned, this promotes a range of sophisticated amenities, from leisure zones to fitness. Read the following section to find out more.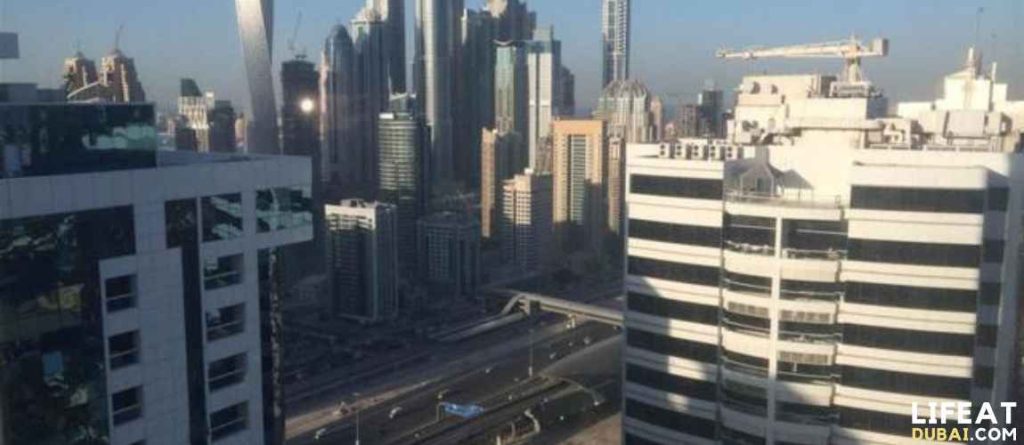 Things to do in New Dubai Gate 1 JLT  
Dubai Gate 1 in JLT promotes the epitome of luxury living and includes a range of services alongside the comfortable living. This is an all-in-one experience; you can intervene from a single location. It promotes a high-end living infrastructure with all the possible necessities you have in modern terms.
Structurally, Gate 1 has landscaped gardens with sun terraces and viewpoints with a highly managed system. All the residents in the apartment are open up to their well-managed sauna rooms and steam rooms. Moreover, the residents are provided with temperature-controlled swimming pools and hot tub experiences (Jacuzzi) in a sophisticated setting.
The most important thing is that you don't need to worry about the shopping areas since the most well-branded shopping malls and shopping paradises are located nearby and willing to cater to your basic needs. Here are some nearby shopping malls to dubai gate 1.
• Dubai Marina Mall
• Alfattan Shopping Center
• The Dubai Mall
• The Pavilion-Jumeirah Park
• Ibn Battuta Mall
• Golden Mile Galleria
• The Meadows Village
• Mall of the Emirates
Nearby Restaurants to New Dubai gate 1
Most restaurants have attributed their outlets just for the sake of Gate 1 residents. Given below are some restaurants that lie nearby,
Nearby Night Clubs to New Dubai gate 1
As a high-end apartment complex in Jumeirah lake towers there have lots of night clubs nearby Dubai gate 1 for supreme nightlife.
Briefly:
BLING
Moroc Lounge
McGettigans
Amadeus Club
Pure WHITE Dubai
Chameleon Club Dubai
Desi Paradise Night @ELVI
Bliss Lounge
The Mansion
Industrial Avenue
In addition to those facilities, it comes with conference centers, liquor stores, gardens near avenues, children's play areas, daycare centers, quiet community areas, desert gardens, community retail stores, and a wider range of facilities. These apartments also come with new alterations each year. Read the next section to find out its recent updates.
Apartments in New Dubai gate 1
Apartments in Gate 1 go through upgrades annually. The bathrooms in the apartments, lighting systems, furniture, kitchenware, flooring systems, and so on, are continuously updated to suit the modern architecture. By 2023 Gate 1 is expected to be commissioned since it has progressed since 2020.
Within the latest updates, Gate 1 promoted comfortable and stylish studios for short-term locations. It comes with a 4-seater sofa, a fully equipped kitchen, a double bed with all the necessities for 2–3 people, a bathroom, and a TV. These guests are also given a chance to use the existing amenities with additional payments.
The apartments in Dubai Gate 1 recently came with an extended version of floor plans. You can easily identify the bed type and unit type based on your preferences using these 3D floor plans. It includes seven-unit types for 1-bedroom apartments, four-unit types for 2-bedroom apartments, and two-unit types for 3-bedroom apartments.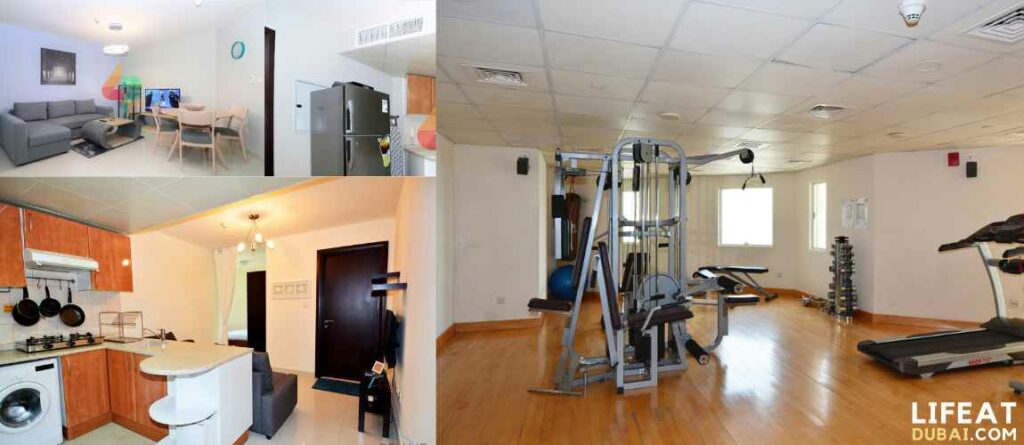 What are the latest updates for 2023 at Dubai Gate 1 JLT?
Gate 1 occasionally upgrades according to the newest furnishings and architectural patterns to match each year. It also added one-bedroom apartments which launch up to people 6 people with extra ranged facilities such as a powder room, open living room, a closet room, and so on. Read the next section to learn more about Gate 1's additional features. Also in 2023, it expects to be commissioned.
How to buy or rent your apartment at New Dubai Gate 1 JLT?
If you are willing to purchase a high-end apartment, go through the below links for a comprehensive property portfolio for both selling and renting.
For additional details, connect via this contact form.
Additional services available at New Dubai Gate 1 JLT
• Underground parking lot
• Covered parking
• High-speed elevators
• 24-hour professional security systems
• 24-hour concierge services
• Rooftop swimming pool with terrace
• Wireless internet
• Spa
Final Impressions
Undoubtedly, New Dubai Gate 1 is indeed a modern residential complex with a significant overview and with its unique kind of architecture. As in each year since 2008, Gate 1 is duly furnished and upgraded according to the upcoming fancies. Most importantly, by 2023, it will be open up to commissions in your advance.
FAQ's
1. What is the location of Dubai Gate 1?
Dubai Gate 1 is located at Jumeirah Lake Towers.
3. What is the starting price for an apartment at Dubai Gate 1? 
The pricing range starts from 439 999 AED.
4. How many floors are there in Gate 1?
There are 42 floors in the Dubai gate 1
Also read,
Al Rigga Metro Station [Red Line]