Jumeirah Beach is a white sand beach located in Dubai. And along the coastline, this is one of the most well-liked and frequently visited public beaches. The Jumeirah neighborhood, from which the beach first emerged, bears the name Jumeirah Beach. The beach is close to a lot of restaurants and shopping destinations. Jumeirah Beach also has several beautiful hotels. You can have an unforgettable experience.
In addition to the Wild Wadi Water Park, the Burj Al Arab Hotel, the Jumeirah Beach Hotel, and the historic Madinat Jumeirah, a hotel and commercial complex, Jumeirah Beach is fronted by a wide variety of hotels, resorts, and housing developments.
A children's playground and other spaces designated for picnics and grills can be found in the park near the beach. The surroundings are quite clean and orderly. The heat could be uncomfortable if you visit during the day. From dawn till dusk, Jumeirah Beach is open to anyone.
For those of you who are looking forward to visiting Jumeirah Beach, we are ready to bring you 10 things you should know before visiting Jumeirah Beach.
1. Where Is Jumeirah Beach Located?
The Jumeirah area of Dubai, United Arab Emirates, is the site of Jumeirah Beach, which is situated on the shores of the Persian Gulf. It extends down the coast to the Palm Jumeirah Junction from the city's historic area in the south. Jumeirah Beach Residences' southernmost portion terminates between Jebel Ali's port facilities and the Dubai Marina District.
2. How To Go To Jumeirah Beach By Bus/ Metro?
Looking for a bus or metro route to Jumeirah Beach? If so, go out of the closest train or bus station. You can traverse the city with free maps and real-time directions.
Find out how long it takes to get to Jumeirah Beach in real-time by viewing timetables. Check out this list of the stops closest to Jumeirah Beach if you're seeking the stop or stops that are closest to your location. Sharaf Dg Metro Station, Burj Al Arab Hotel, and Al Sufouh Tram Station are all conveniently positioned close to Jumeirah Beach.
The lines and routes with stops close to Jumeirah Beach are listed here.
Buses: 8, 81, F55A, and X28
Metro: M1
Knowing these details makes it simple to take the bus or metro to Jumeirah Beach.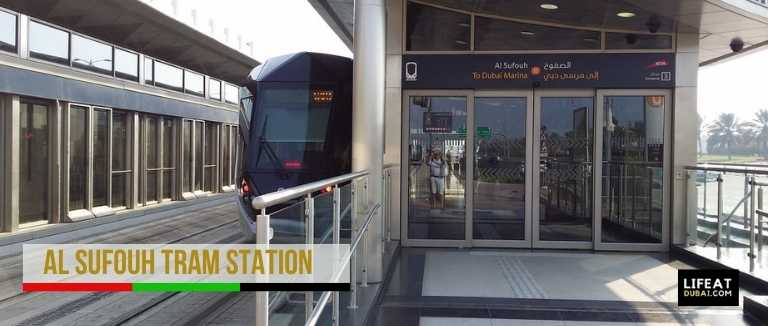 3. What Is The Best Time To Visit Jumeirah Beach?
The summer season is the finest if you're planning to visit Jumeirah Beach. There, you may take in the exotic line of entertainment venues and the setting sun in front of the crashing waves under an open sky. Because of the superior weather and the more enjoyable population, evening hours are regarded as the best.
Because Dubai is mostly a desert region with beaches, the humidity levels can be fairly high. So, there is no point in traveling to Dubai during the chilly winter months.
4. Is Jumeirah Beach Free?
Jumeirah Public Beach is reachable from Jumeirah Road and is open daily from 7 am to 11 am or 11:30 am. The beach is open to everyone; however, access to the park charges a few dirhams.
Make sure you have sunscreen and bottled water before you head to the beach. The middle of the day is when the rays are most powerful. Therefore, you should look for shade to prevent dehydration or sunstroke.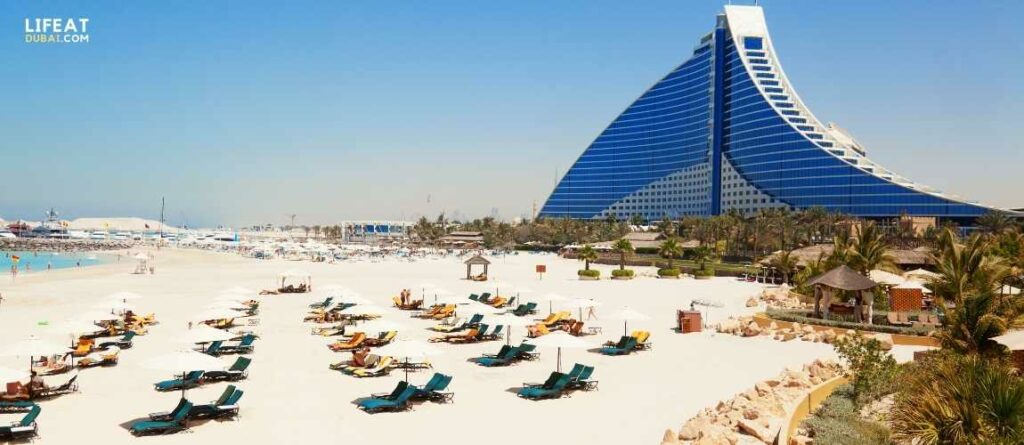 5. Jumeirah Beach Open Time
You should be aware of Jumeirah Beach's operating hours if you intend to visit. Every day of the week, the public is welcome to take tours of Jumeirah Beach. Every day, excluding Thursday and Friday, Jumeirah Beach is open from 7:30 to 10:00. People can enjoy themselves at this great location till 11 am on Thursdays and Fridays.
Saturday to Wednesday: – 7:30 am – 10:00 pm
Thursday to Friday: – 7:30 am – 11:00 pm
6. Is Swimming Allowed On Jumeirah Beach?
One of Dubai's first public beaches is Jumeirah Public Beach. Additionally, you and your family can swim there safely. There are a lot of children playing on the beach since people enjoy visiting with their families.
The beach is divided into two zones for swimming and water activities, and it is roughly 3 kilometers long. You will be able to bring yourself and your family as well as small children safely. One of the most well-known beaches in Dubai is Jumeirah Public Beach, thanks to its clean water and well-kept sand.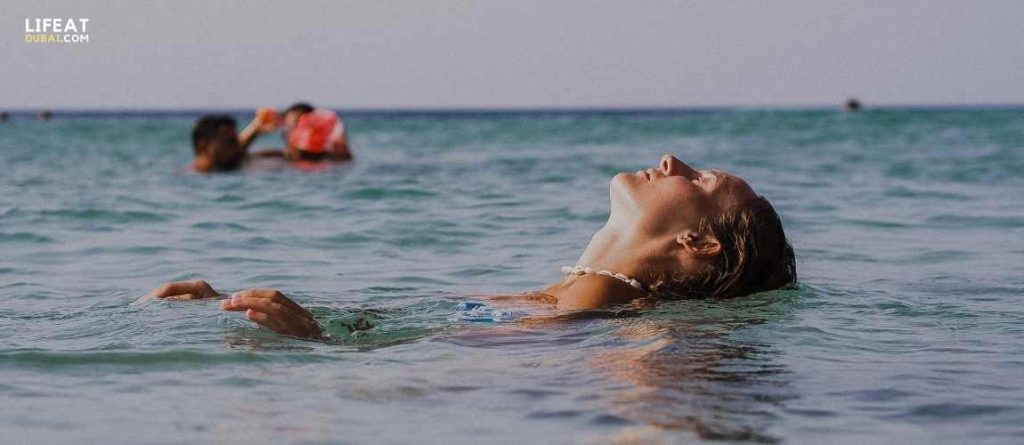 7. Is Parking Free In Jumeirah Beach?
Coming to Jumeirah Beach, there is a separate car park for parking. Now you must remember what the beach parking fees are. I have an answer for that. The parking fee at Jumeirah Beach is AED 20 per hour.
8. Can You Kiss On The Beach In Dubai?
In Dubai, there are some things you simply cannot do. One of them is Dubai, holding hands, hugging, and kissing in public are frowned upon and can result in jail time if you're found. The effects have already been felt by numerous foreigners. Also, some tourists were punished for misbehavior.
For a married pair, holding hands is okay, but kissing and fondling are deemed to be against public decorum. Public demonstrations of affection, sexual harassment, and casually phoning women are all crimes that can result in jail time or expulsion. So you can't kiss in public on Jumeirah Beach.
9. Hotels Near Jumeirah Beach
Roda Beach Resort
Bespoke Residences
Jumeirah Beach Villa
Bulgari Resort, Dubai
Beach Walk Hotel Jumeirah 
Lemon Tree Hotel Jumeirah, Dubai
Four Seasons Resort Dubai at Jumeirah Beach
Ibis Styles Dubai Jumeira 
Mercure Gold Hotel, Jumeirah, Dubai
Park Regis Business Bay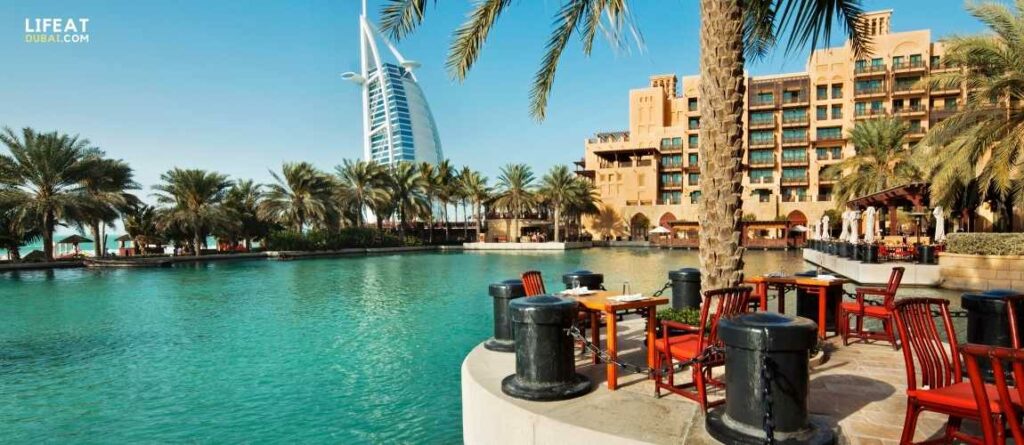 10. Restaurant Near Jumeirah Beach
Moroccan Taste Restaurant
Ula Dubai
Samad Al Iraqi Restaurant
Murray's by Dhow & Anchor
Khun Chai Thai Restaurant -Jumeira3
SUQ, Dubai
NAMMOS Dubai
Arz Lebanon Restaurant – Jumeirah
Restaurant Verde Dubai
Feels by the beach
Related articles