Have you wondered about the world's largest multicultural entertainment project? It is none other than the Global Village in Dubai. It's a combined cultural event that includes 90 different countries in a single place. There is no doubt that it is classified as one of the world's most significant tourism and leisure projects. There, you are invited to participate in a cross-cultural experience on a whole new level.
If you are interested in visiting Global Village Dubai, it's the perfect time since the village is back for a new season. The 27th season of the Global Village will begin on October 25th, 2022, featuring 80 different cultures and cuisines worldwide. It's opened up with a range of new entertainment events, culinary treats, and shopping arenas for this year's winter season.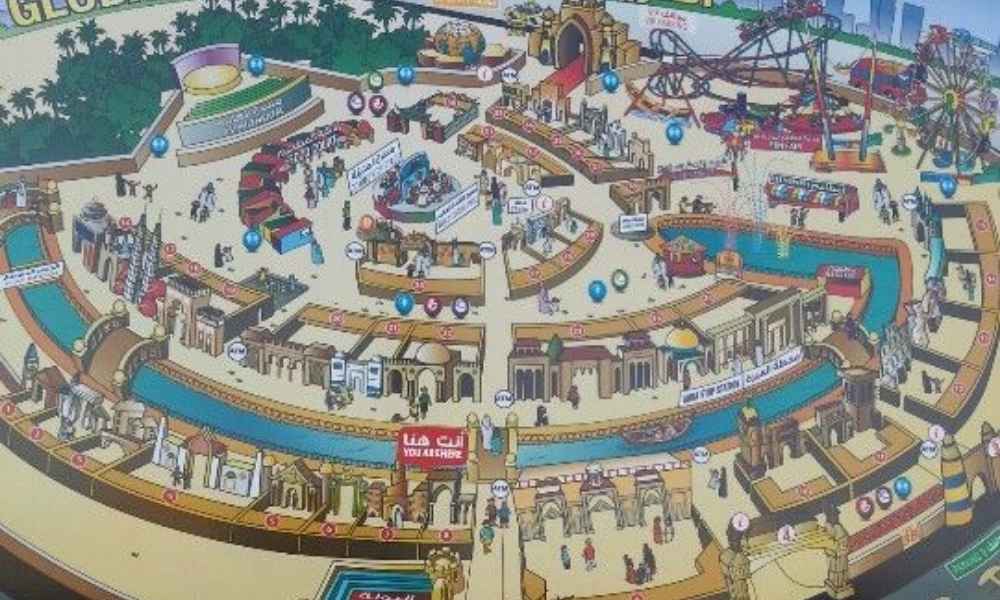 What is Dubai Global Village's specialty?
Global village Dubai is a one-stop-shop that promotes a wide range of cultures and attractions within a single setting. If you are willing to be exposed to multiple experiences from a single place, keep up with this, for it's an annual event that brings out the best of it.
It's unique since it is a multicultural destination that is initiated with a cultural value other than entertainment. Hence, for the 27th edition of Global Village, it was promoted with 90 different cultures represented by 26 pavilions.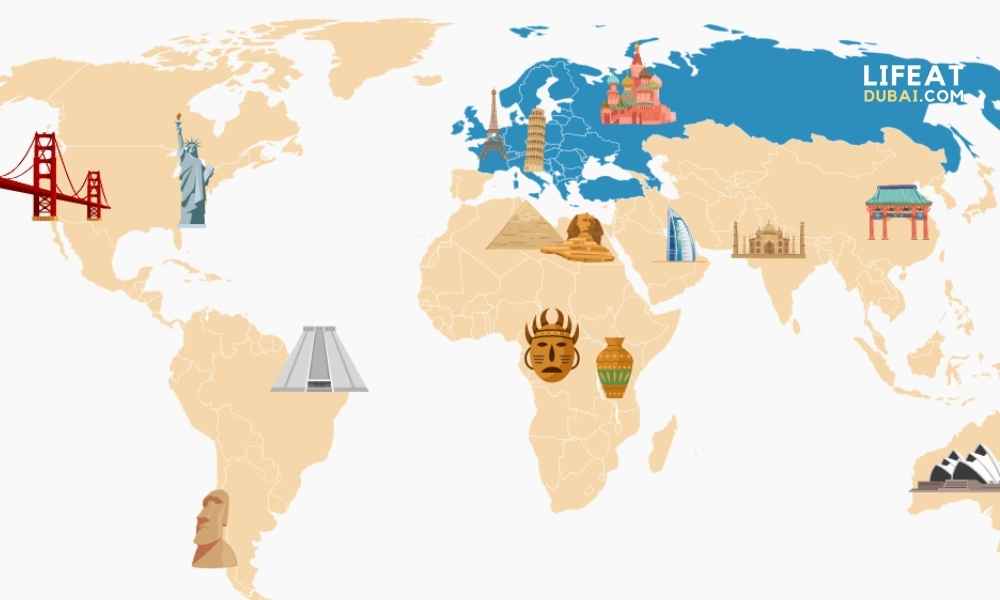 Some of the most iconic experiences available in Dubai Global Village include; Globetrot the World in a Day (can adventure through different countries in a single pavilion, each with unique miniature architecture), live concerts and shows which are collaborated with famous artists and bands, Ripley's "Believe it or not" museum, which is popular for its surreal and hilarious exhibits, adventure zones (especially their brand new "Peter Rabbit" expendition), circuses, fireworks, fantasy islands, artifacts and above all, multicultural cuisines.
What can you do in the Global Village? 
The question is, what can you not do in the Global Village? Since it's the largest tourist destination and the only place in the world where you can get a package of experiences that includes a brew of cultures and adventures in a single setting. Its uniqueness has broken over 25 Guinness records and has attracted over 4.5 million visitors to one destination over the years.
The village primarily consists of four main sectors; cuisine, shopping, carnivals, and concerts. It's a convenience and significance stick together, literally enhancing the "Global Village" concept. 
World-famous places
Global Village Dubai is renowned for its significant exhibits, including the miniature architecture of countries and world-famous landmarks. Egyptian pyramids, Eifel Tower, the Big Ben, the Sydney Opera House, Dragon Lake Backdrop, British telephone booths, a replica of the Thai floating market, and many more. Moreover, it includes quite rare cross-cultural cuisine, art and shopping experiences with Turkish food concepts, Pakistani textiles, Arabian cuisine spots, Cambodian handicrafts, Bosnian kebabs, East Asian cuisine, African cuisine, unique Turkish spots, and a lot more inexplicable landmarks.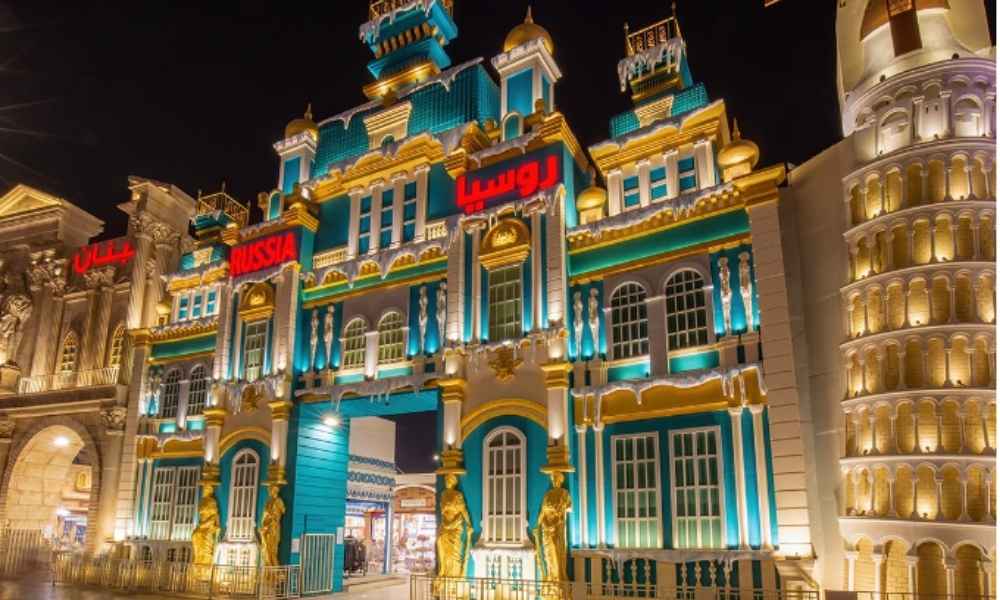 Cartoon-themed cafes and gardens
Global Village Dubai is open to any age limit and will especially be an unforgettable moment for kids. It includes over 150 different play zones, themed cafes, and character-based artifacts just for kids. Some of the major highlights in the kids' arenas are; Peter Rabbit Adventure Zone, Ripley's Believe it or not museum, Cartoon Network Feast, Kid's Theatre, which includes their all-time favorite characters, carnivals with over 170 rides, games, and many more epic events.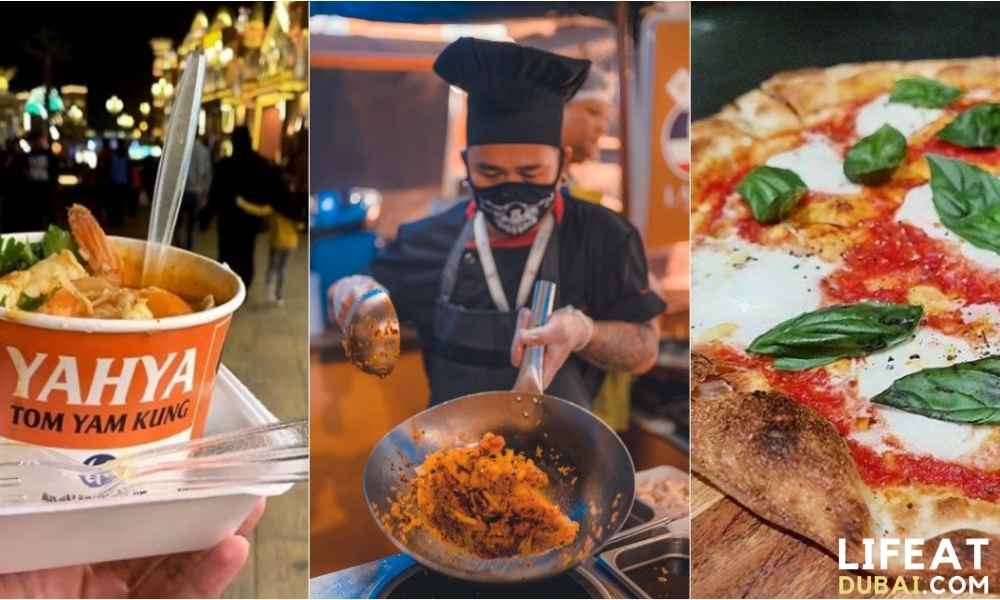 Pavilions
The 27th season of Global Village Dubai features 26 different pavilions, representing an authentic collection of diverse cultures from around the world. Out of all the pavilions, some of the most significant ones are;
UAE's pavilion, which portrays the old Emirati architecture,
Iraq's pavilion, which promotes its authenticity,
India's pavilion, which enhances its cultural diversity,
Yemini pavilion, which includes an entirely new cultural experience zone,
Africa's pavilion, which represents more than 15 of its cultures and countries,
Pakistani pavilion for their handicrafts,
cultural experience through the Turkish pavilion,
China's pavilion for its historical prominence, and last but not least,
the Egyptian pavilion for its long-known civilization, culture, and crafts.
These are some of the few available pavilions.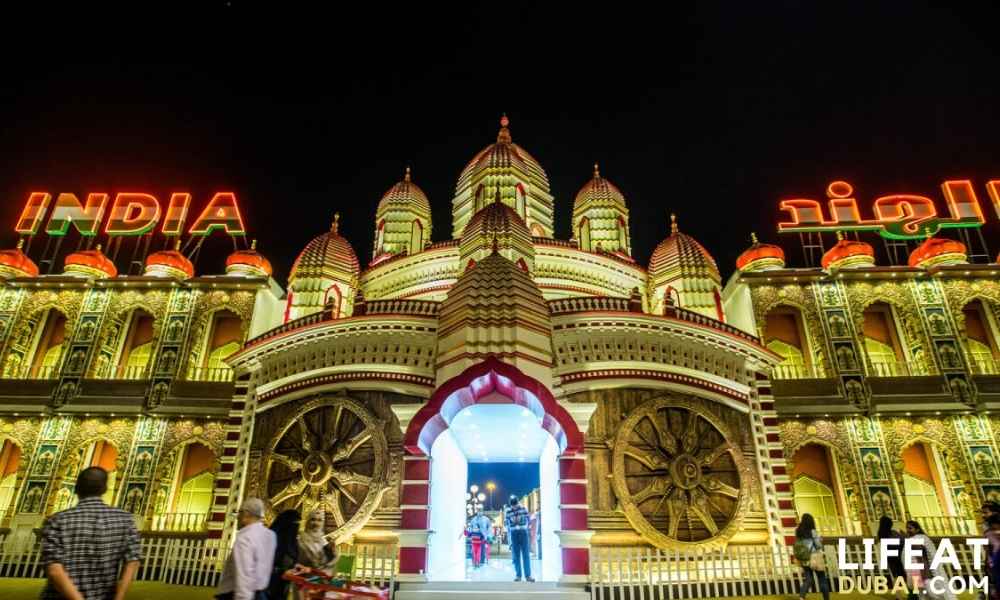 2022 season new updates
Global Village Dubai is back in 2022, and it will commence annually and is diversified with 90 different countries, including their cultural portrayals, cuisine, and artistry. The season started covering this winter on October 25th and will continue for 190 days. Each year, the organizers do something new to diminish the annual monotonous nature of the event and to entertain and welcome the guests.
This year's highlights include
the massive helium balloon, which can accommodate more than 20 people in one ride, 
Ripley's Museum, 
Peter Rabbit's New Adventure Zone, 
a gallery of live concerts and international performances featuring the world's most famous artists, 
majlis from around the world, 
competitions and raffle draws, and many more multicultural wonders. 
Additionally, a pavilion named "Roast of Asia" has been introduced this year, including 13 nations (Sri Lanka, Indonesia, Cambodia, Malaysia, etc.), and another new entrance called "Happiness Gate" has been newly hoisted up this year. If you are still interested in joining the experience, purchase your tickets before the season ends.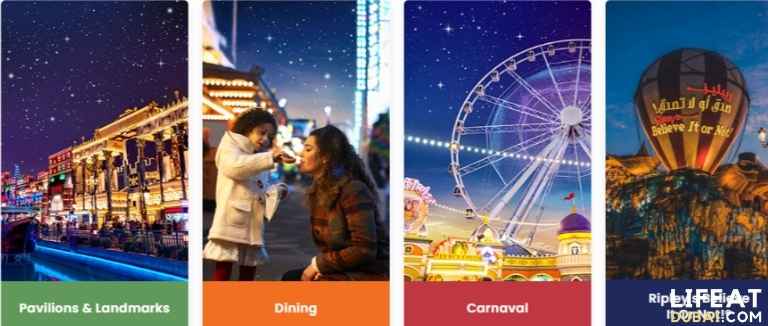 Business opportunities in the global village
Global Village Dubai holds over 2000 different business opportunities, interacting with over a million guests each season. If you are interested in finding a career while enjoying your time, this is the best opportunity to be partnered with your preference. From retail to marketing opportunities, the Global Village guarantees countless opportunities for guests who are interested and skillful. Click here to learn more and register yourself for new job opportunities. 
Global Village Dubai is worth visiting, and it's pretty clear with priority given to it across many cultures. Without a doubt, it's the largest cultural haul, one of the that promotes a multicultural one-stop shopping experience.
FAQs
Is Global Village Dubai Open all year?
No, Its only open for October to April in each year
Is it worth visiting Global Village Dubai?
Global Village Dubai is worth visiting, and it's pretty clear with priority given to it across many cultures. Without a doubt, it's the largest cultural haul, one of the that promote a multicultural one-stop shopping experience.
Can we take food inside Global Village?
Yes, You can buy all different type of foods in different cultures.
If you are enjoy this article you can also read our metro guide to top attraction places in Dubai.