Are you curious about Goldcrest views 2 in Jumeirah Lake Towers? If so, here is what you are looking for. This article will cover all you want to know about Goldcrest views 2 in JLT.
The full overview of views 2 in JLT, the process of renting an apartment, the floor plan, and the apartment types, as well as the facilities you can access near this bulding, is discussed in this article.
Trusted Internet sources like Bayut, propsearch, Expedia, and stargiga were used as resources when creating this article. If you have doubts regarding this Goldcrest views 2, this article is the best option to clarify them.
Key takeaways
Goldcrest Views 2 is a residential building in Dubai in Cluster J, Jumeirah Lake Towers (JLT).
It offers plenty of facilities while residing, including parking, health, Gym, sports, recreation, play area, and many more.
You can buy or rent an apartment according to your preference.
What is Goldcrest Views 2 in JLT?
Goldcrest Views 2 is a high-end apartment complex in Cluster J, Jumeirah Lake Towers (JLT) in Dubai, United Arab Emirates, with 39 floors and 439 units. This tower stands for 146 m high and surrounds some artistic landscapes and man-made lakes.
There are 439 residential units in the high-rise structure, including studio, 1, 2, and 3-bedroom configurations. Modern fixtures, luxurious finishes, and roomy interiors can be seen in every apartment. Jumeirah Lake Towers is situated adjacent to Sheikh Zayed Road.
Moreover, This JLT offers you a wide variety of restaurants, shopping centres, and supermarkets. Additionally, this has a lovely view, and the neighbourhood provides attractive and stunning views to the occupants.
Residence will have quick access to Sheikh Zayed Road and the Dubai Metro Station if you reside in this building. Other nearby prestigious developments include Palm Jumeirah, Dubai Marina, Dubai Internet, Media City, and Dubai Marina.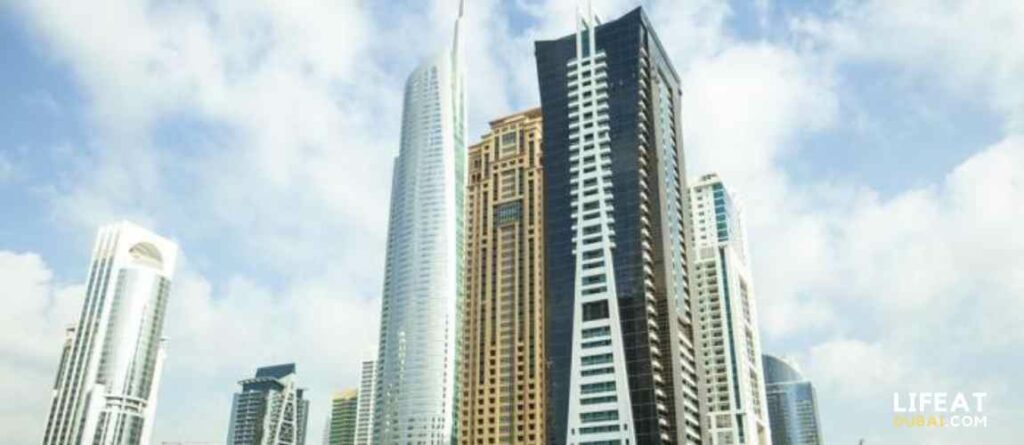 Apartment Types of Goldcrest Views 2
Views 2 provides you studios, 1, 2 and 3 – bedroom apartments.
Here is a simple description of the apartment types of here.
Studio Apartments
The studio units' covered areas range in size from 331 sqft to 465 sqft. Each apartment offers a balcony, a kitchen with high-quality appliances, and a bathroom with luxurious fixtures. As well you can have a lovely lake view too.
Bedroom apartments
The covered areas for 1-bedroom apartments range in size from 750 sqft to 950 sqft. The living areas and the lobby are very compact and attractive.
2-Bedroom apartments
The covered areas range from 900 sqft to 1,090 sqft. Each apartment has a big balcony, two bathrooms, and a comfortable living room.
3-Bedroom apartments
The units' covered areas range from 1,650 sqft to 1,800 sqft. Each room has a balcony, a sizable kitchen, bathrooms, and living areas. Most 3-bed apartments come with multiple parking spaces as well.
Let's see how to buy or rent an apartment in here.
How to buy or rent an apartment in Goldcrest Views 2
You can find out about buy or rent an apartment from here.
Here is the average rental price for different apartment type.
| | |
| --- | --- |
| Apartment Type | Average Rental Price in AFD |
| Studio Apartment | 41,000 |
| 1-Bedroom Apartment | 61,000 |
| 2-Bedroom Apartment | 77,000 |
| 3-Bedroom Apartment | 116,000 |
The below table shows the sales trends of apartments.
| | |
| --- | --- |
| Apartment Type | Average Sale Price in AFD |
| Studio Apartment | 41,000 |
| 1-Bedroom Apartment | 851,000 |
| 2-Bedroom Apartment | 1,121,000 |
| 3-Bedroom Apartment | 1,490,000 |
You might also be interested to read:
Facilities in Goldcrest Views 2, JLT
Besides the attractive view and the building landscapes, this tower consists of various facilities for the residents, including a well-equipped gym and a separate swimming pool.
Gym and Fitness Facilities
Fitness centres with the facilities of changing rooms and audio and visual systems.
Security and Air conditioning maintenance
Goldcrest views2 offers a security system with CCTV facilities to ensure the residents' safety.
Health Club
The residents can find a medical center to visit whenever an emergency health situation occurs.
Swimming pool
A separate swimming pool for adults and children is available here, along with the chance to rest and relax.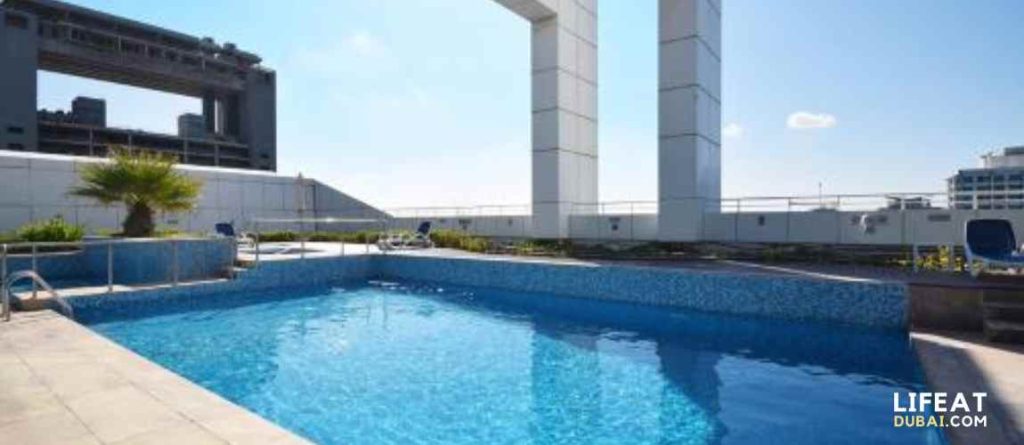 Sports Bar and Recreation Area
Kids Play area
Those are some of the facilities you can have while staying in Goldcrest View 2, and let's move on to some nearby amenities you can visit.
Nearby Amenities in Goldcrest Views 2
Bus stations
There are numerous RTA bus stops close to here. Residents can easily access public transportation thanks to a partnership between DMCC and RTA that provides bus services for JLT.
Metro stations
While JLT 2 makes a stop at DMCC Metro Station, JLT 1 connects the residents with Sobha Realty Metro Station.
Restaurants
The Cavendish Restaurant
Healey's Bar & Terrace
Eggiterian Cafe
Healthy Dose restaurants
Not Only Fish Dubai
Supermarkets
School and Nurseries
Emirates International School Meadows
Dubai British School Emirates Hills
Dewdrops Nursery
Other nearby buildings
The Residences
GLT Tower
Al Shera Tower
Conclusion
As many of you are aware, Goldcrest views 2 in JLT is considered one of the best and most luxurious places for you to reside. It provides many facilities to make a living more comfortable and provides a friendly environment for you to spend quality time.
FAQs
How many apartments are there in Goldcrest views 2?
It has 439 apartments in total.
Where is this Goldcrest Views 2 situated?
It is situated in Cluster J, Jumeirah Lake Towers (JLT) in Dubai, United Arab Emirates.
How long did it take to complete building Goldcrest Views 2?
5 years. The construction started in 2005 and was completed in 2010.
What is the Goldcrest views 2 postal code?
There is no Zip code/Postal code in the UAE. You can simply state N/A or 00000 where it is required to do so. UAE is using MAKANI number where every building has its unique number. However, UAE has P.O. Box numbers and all postal orders can be delivered there. If you do note have a P.O. Box you can simply state P.O. Box number of the Emirates Post office which is in your area.
Also read,