The major part of the Indian population in Dubai is from different parts of India. Because of that, the best South Indian Restaurants in Dubai continue to have a massive following for their high quality and taste of food, reasonable prices, good service, and variety of food available. South Indian cuisines are known for their flavorful, sweet-smelling, and spicy nature creating mouth-watering dishes. 
The Best South Indian Restaurant in Dubai is referring to The Chettinad House Restaurant because of the low-priced delicious South Indian dishes and excellent service. In this article, we scour Dubai to bring you a delicious roundup of the best South Indian food in Dubai. As the sources, we referred mainly to TripAdvisor, bestintheTown, and eazydinner.
1. Bheemas Restaurant (⭐4.2 out of 1687 reviews)
Bheemas is a hot take on both vegetarian and non-vegetarian dishes and they describes themselves as "we're confident that ours is the best, always prepared to perfection."
The menu boasts a variety of South Indian dishes, especially the flavors of Biriyani. Experience the Dinner menu, including idiyappam, dosa, and oothapam specials from 6 pm onwards.
Opening hours- 11 am- 12 midnight
Contact Number- +97143372733/ +97143375745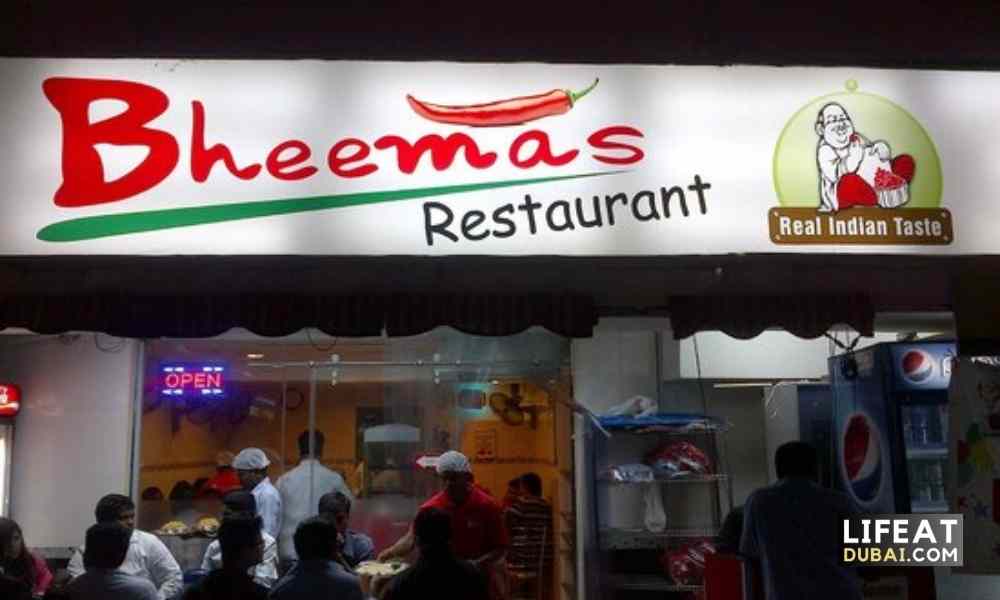 2. Chettinad House Restaurant (⭐3.8 out of 324 reviews)
Chettinad House Restaurant serves 2 locations; Karama and JLT. The restaurant is best known for spice-scented non-veg dishes imparting a kiss of smoke into all of its dishes.
The restaurant collects reviews because of the fresh and delicious food, the perfect location with a comforting atmosphere, timely service, and awesome staff. Try the toothsome food with an average cost of 80 AED for 2 people.
Opening hours- 7 am- 11 pm
Contact Number- +97143885998/ +97145807744
Email- chrdubai@gmail.com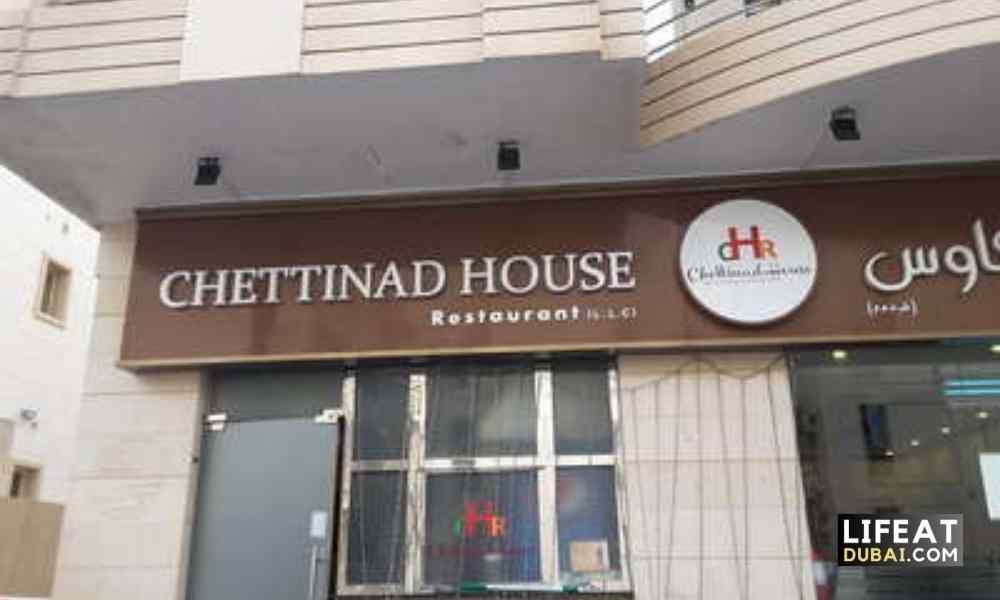 3. Anjappar Chettinad Indian Restaurant (⭐4.1 out of 116 reviews)
Anjappar Chettinad Indian restaurant stands as "The world's largest chain of Chettinad restaurants", spreading 48 outlets in India and 35 outlets across other countries.
In Dubai, Anjappar serves flavorful South Indian food in 3 branches. Must visit this hygienic and well interior place to taste its flavorful selection. Its specialties include chicken chukka appam, kozhi kothu sevai, and keema paniyaram. Find a variety of South Indian food through its menu listed at affordable prices.
Opening hours- 11 am- 12 midnight
Contact Number- +97143356116
Email- eat@anjappar.com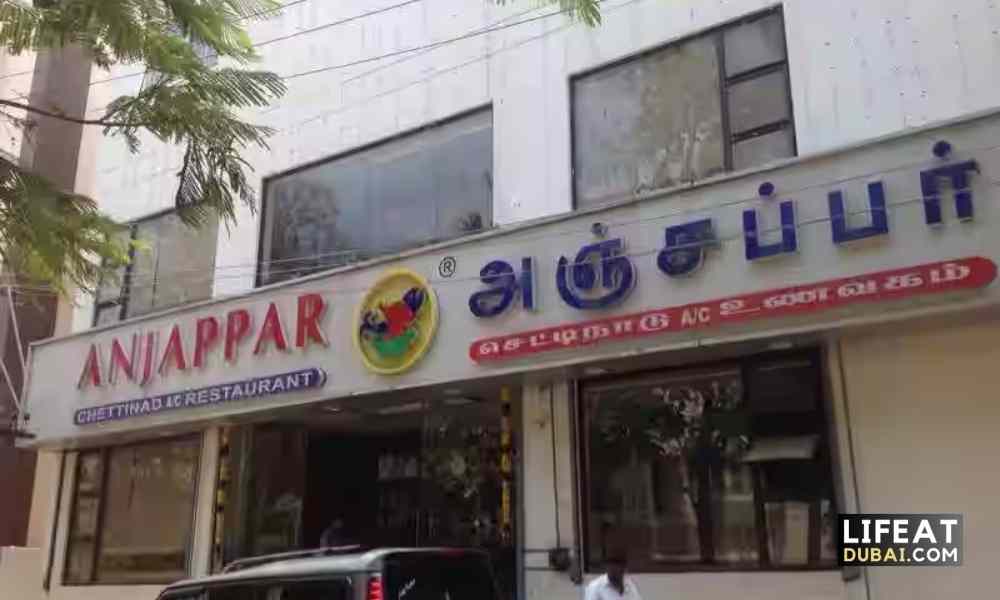 4. Amma's Restaurant Karama Dubai (⭐4.0 out of 424 reviews)
Amma's restaurant is another excellent option for authentic South Indian food and North Indian food. The restaurant serves an extensive menu, including a large selection of non-vegetarian items. In addition, this is the one of best Indian restaurants that serve alcohol in Dubai. Freshly made up and served in modest well-organized settings, different kinds of seafood, rice varieties, and fast-moving dishes like chilly idly, sambar vada, sambar idly, gobi, mutton masala, ghee roast, and chicken biryani.
5. Mohalla Restaurant (⭐4.3 out of 646 reviews)
Mohalla is a dining concept that illustrates "community neighborhoods" and tries to give out the best Indian taste. It's focused on an intimate and soulful experience with Indian street food. Customers come to enjoy the taste as well as the beautiful and relaxing interiors. Must try the delicious Raan Biriyani, Calamari, Andhra prawns, and Thelpa Tacos.
Opening hours- 12 pm- 10 pm
Contact Number- +966 55 709 1122
Email- info@mohallarestaurant.com
6. Saravanaa Bhavan Karama (⭐4.0 out of 3448 reviews)
This is a long-running international chain serving up South Indian restaurants. Especially it's the best South Indian vegetarian restaurant in Dubai. Dosas, idlis, medu vadas, curries, savory sambar, chutney, and potato masala are traditional mouth-watering dishes added to the extensive menu.
Customers love Saravanaa Bhavan very first for its name because it feels like back home to India.
7. MTR-1924 (⭐4.2 out of 12,386 reviews)
MTR- Mavalli Tiffin Rooms is a small and simple plant-based food restaurant. It's very true if it is said that MTR is the best South Indian restaurant in Bur Dubai.
This amazing eatery has been serving cuisine since 1924. MTR is best known for its delicacies like dosas and rava idli. Reasonable prices are also a great tip that customers love MTR. The average cost for a meal for two people is 50 AED.
Opening hours- 7.30 am- 11.00 pm
Contact Number- +9714327590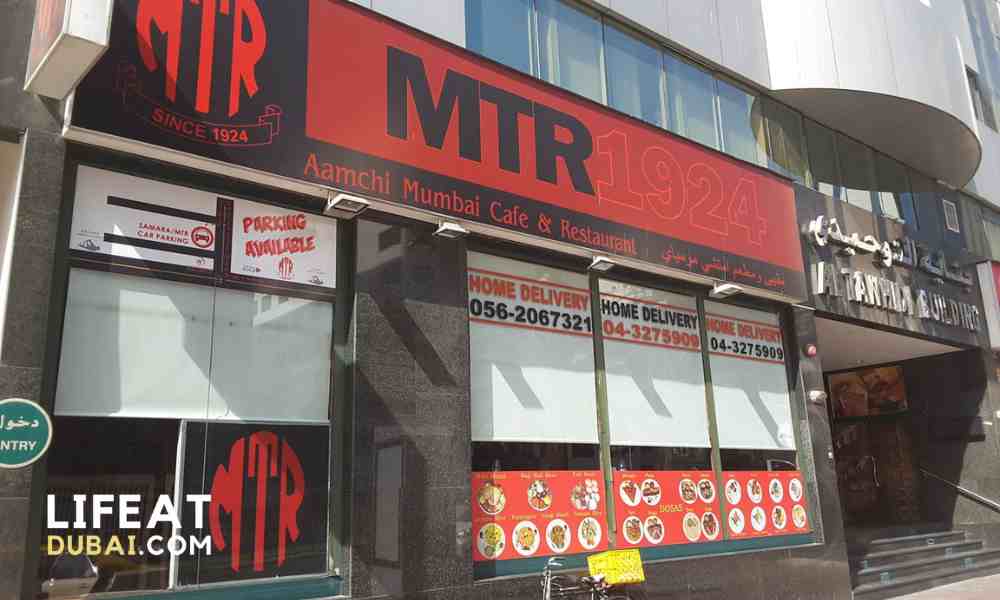 8. Madrasi Food House Restaurant (⭐4.3 out of 123 reviews)
Madrasi Food House is one of the best pure vegetarian restaurants, as well as the best South Indian Restaurant in Deira Dubai. Although it is a small restaurant with limited space, many people recommend Madras Food House Restaurant because the service is excellent food with a low budget. Just for 20 AED, you can buy a complete meal. Dosa, Upma, Thali, and Puri bhaji are some delicious and tempting delicacies.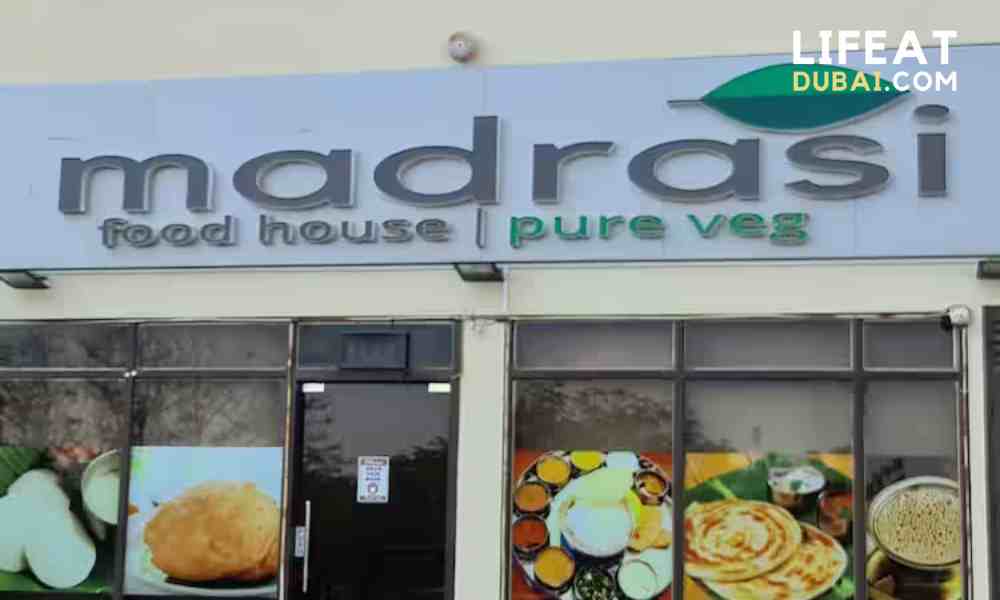 9. Karaikudi Aachi Restaurant (⭐4.1 out of 437 reviews)
Karaikudi Aachi Restaurant stands as the best South Indian restaurant in Meena Bazaar. As well as South Indian food, various North Indian food, and different inspiring beverages are offered.
Karaikudi Aachi Restaurant has a reputation for serving both flavorsome vegetarian and non-vegetarian dishes. According to this menu's cut-price of food, approximately 40 AED is enough for two people.
Opening hours- 7 am- 11.30 pm
Contact Number- +971551346057/ +97143231346
10. Calicut Paragon Restaurant LLC (⭐4.3 out of 7367 reviews)
Calicut Paragon Restaurant is acclaimed as India's best restaurant for coastal cuisines. Additionally ranks among The Best Restaurants in Dubai. So it is clear about the highest standard of taste and service, with an enviable culinary history since 1939. Try out the awesome seafood at any branch of Calicut Paragon in Dubai- AI Nahda and AI Karma.
Moreover, a wide range of appams, biryani, vegetarian options, parathas, and curries cooked using a variety of spices and exotic flavors are on the menu.
Opening hours – 7 am- 12 midnight 
Contact Number – +97142512545
11. Grand Swathi Karnataka & Andra Style Restaurant (⭐3.8 out of 426 reviews)
Grand Swathi Group serves the best Karnataka and Andra-style food in Dubai with two branches; JLT and Karama. The expert chefs prepare various dishes, including rice, biryani, dosas, idlis, and more, using fresh and traditional spices and other ingredients.
Averagely for two people, it costs 70 AED. Many people recommend Grand Swathi Restaurant to crave some awesome and budget-friendly food.
Opening hours- 7 am- 12 midnight
Contact Number- +971 4254 1133/ +971 50 205 2133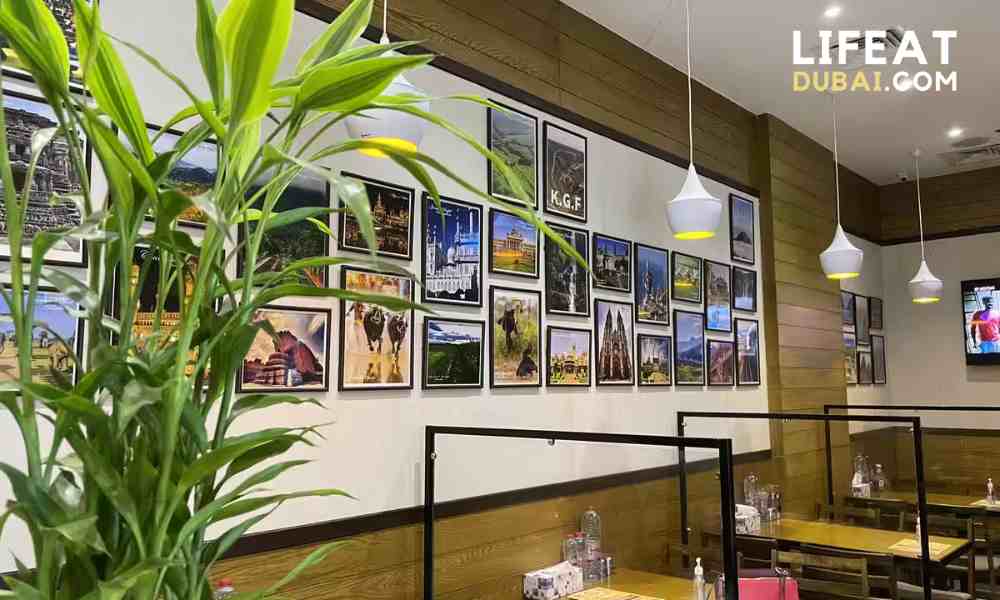 12. Ummamas Restaurant (⭐4.8 out of 19 reviews)
Ummamas is a South Indian restaurant in International City Hime, France, Cluster Dubai. They serve a wide variety of South Indian eateries for very reasonable prices. Most reviews are given for good customer service, caring staff, and delicious food and snacks for a low cost. Try their awesome and popular Pothi Dosa. If you are visiting with another person, it will cost an average of 12 AED.
Opening hours- 5 am-12 midnight
Contact Number- +971551809250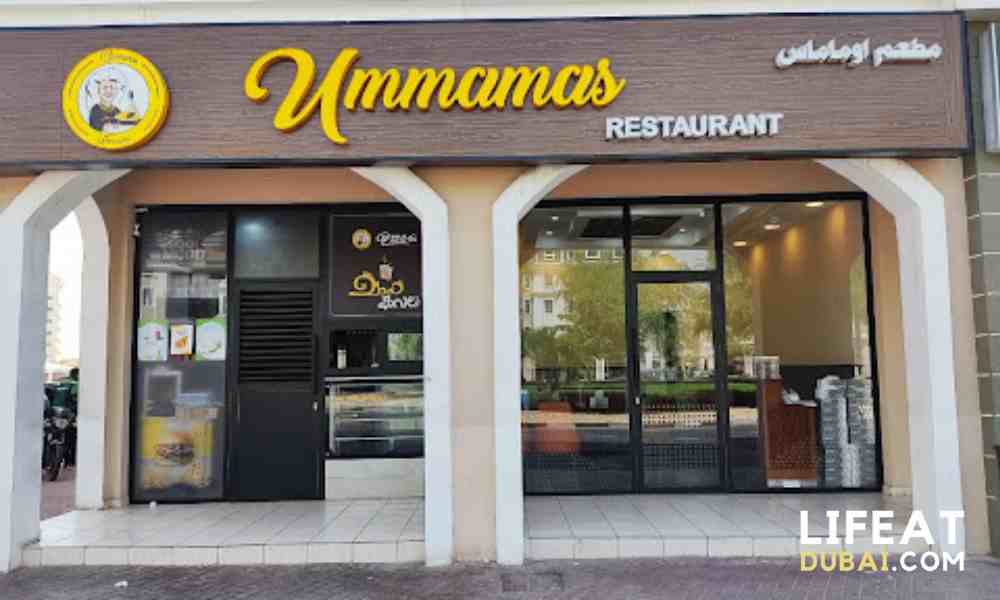 13. Sri Balaji Bhavan Vegetarian Restaurant (⭐4.4 out of 83 reviews)
Sri Balaji Bhavan Vegetarian Restaurant is one of the very famous South Indian vegetarian restaurants in AI Karama. Most of the visitors greatly describe the exceptional customer service by Ram. Dosa, Mini Tiffin, and Idi Sambar Vada are the most popular dishes among the wide range of dishes to choose from. Food is toothsome and not much expensive.
Must experience the taste of crispy Masala Dosa and spicy potato filling. A selection of awesome coffee is recommended to visitors.
Opening hours- 7 am- 11.30 pm
Contact Number- +971542949897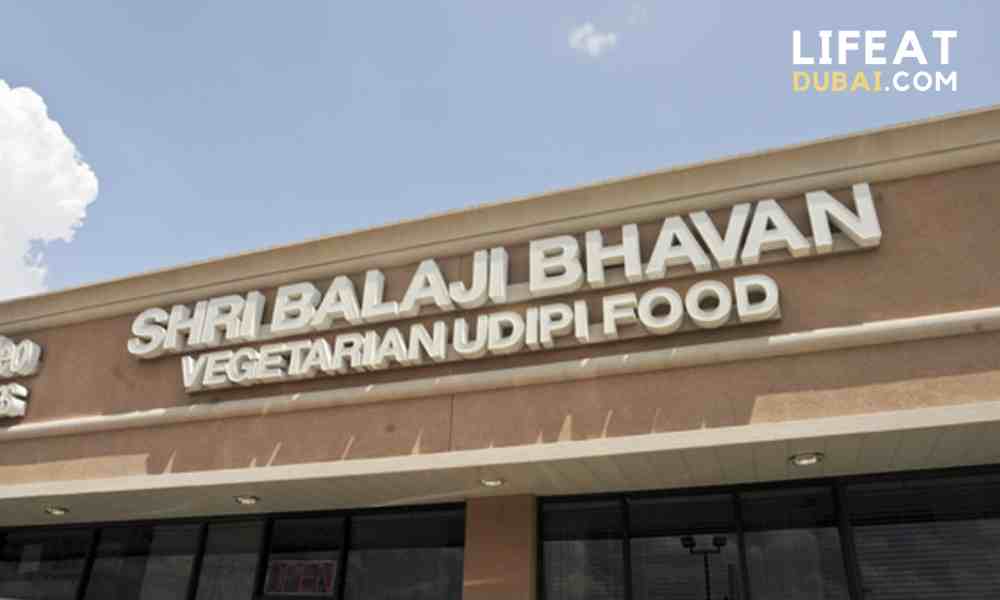 14. Sangam Vegetarian Restaurant (⭐4.2 out of 430 reviews)
Sangam Restaurant is the first Indian Vegetarian Restaurant offering all types of South Indian dishes. Unique Sambhar and Chutneys taste collects more special to the restaurant. Every day different kinds of chutneys are made hourly, focusing on freshness and taste. "We always use fresh vegetables and fresh coconuts."
Sangam Restaurant offers a chance to immerse yourself in the rich flavors of Indian Vegetarian Restaurants, which are pocket-friendly.
Opening hours- 7 am- 11 pm
Contact Number- +97143548990/ +97126776744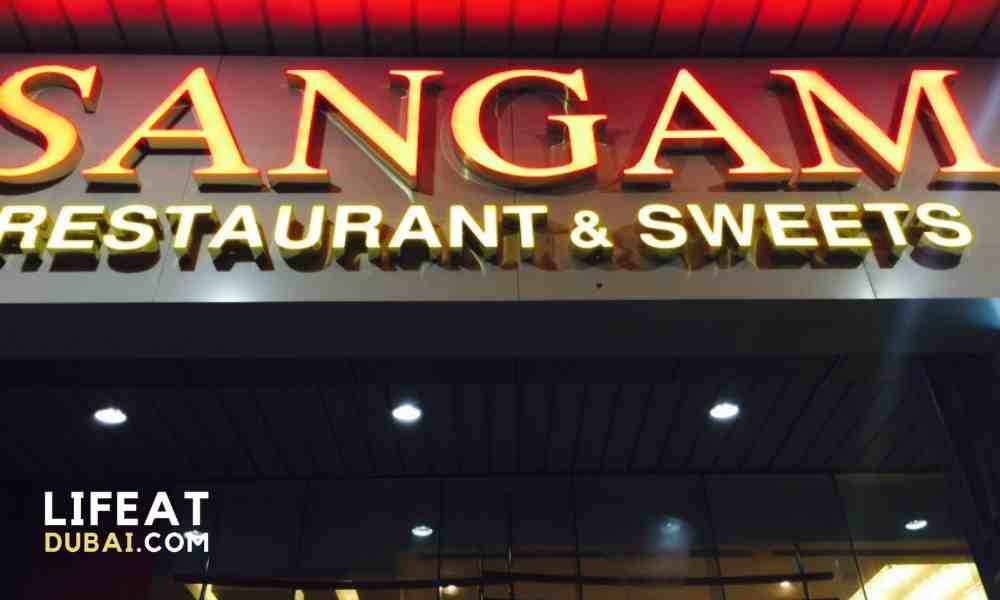 15. Chinna Veedu Restaurant (⭐4.2 out of 291 reviews)
Chinna Veedu Restaurant develops aiming to attract customers for South Indian cuisine additionally Indo-Chinese cuisine. It is famous for non-vegetarian dishes like chilly chicken, chicken lollipops, chicken biryani, chicken soup, etc.
Their entire menu is free from preservatives, gluten, and artificial flavorings, and it is just recommended as a pure good food restaurant in Bur Dubai.
Opening hours- 6 am- 11 pm
Contact Number- +971 4591 4242
16. Sixty-Four Taste Andhra Restaurant (⭐4.4 out of 307 reviews)
You can expect to find fresh and flavorful food helping you feel the best in Karama Dubai. A nice variety of dishes authentic to Andhra taste and special dishes on festival days are served. Jowar Roti meals, Chicken 65, and Chicken dum biryani are popular at 64 Tastes.
It is good to relish the taste of amazing food items under the best budget; 70 AED for two visitors.
Opening hours- 7 am- 11.30 pm
Contact Number- +71562564653
17. Vasanta Bhavan Vegetarian Restaurant (⭐4 out of 750 reviews)
Vasanta Bhavan is one of the best vegetarian South Indian restaurants in Dubai, with multiple locations. It serves high-quality vegetarian eateries at reasonable prices. Some excellent food items include Rava onion dosa, idlis, and awesome filter coffee.
The average meal for two people costs 50 AED. Visit Vasanta Bhavan branches at Discovery Garden, AI Barsha, Bur Dubai, Karama, AI Quasis, Jebel Ali free zone, and AI Nahda to enjoy delicious South Indian food.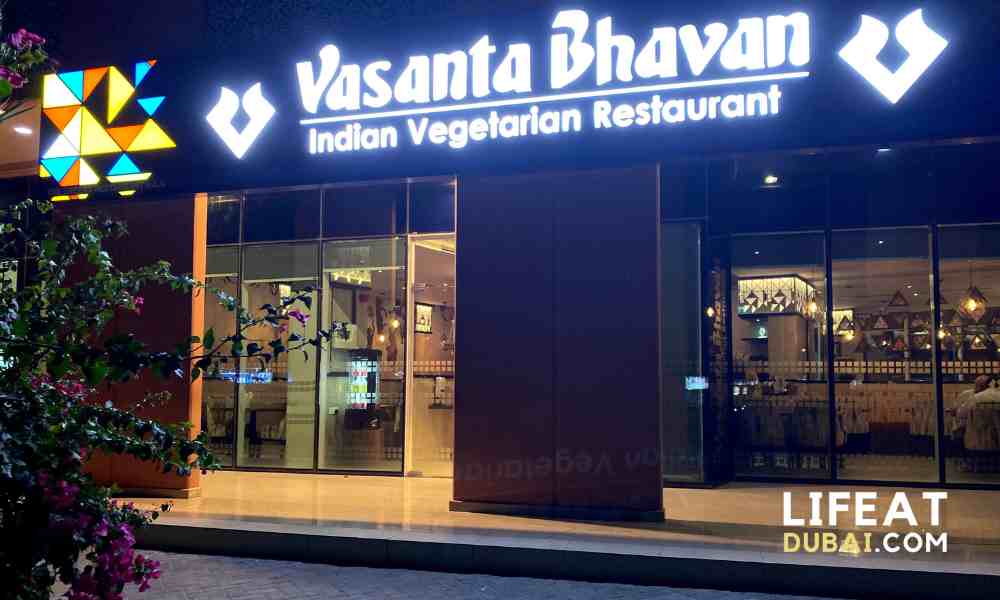 18. Woodlands Restaurant (⭐4.1 out of 506 reviews)
Woodlands is one of Dubai's oldest restaurants. It still stands among the best vegetarian restaurants in Dubai. Additionally, Woodlands Restaurant is well-known for authentic and high-quality South Indian cuisine and appreciatable customer service.
The menu with affordable prices costs 50 AED on average for two people. Mysore Masala Dosa, Medu Vada, Puri Bhaji, Upma, Sambhar, and filtered coffee highlight the customers' recommendations.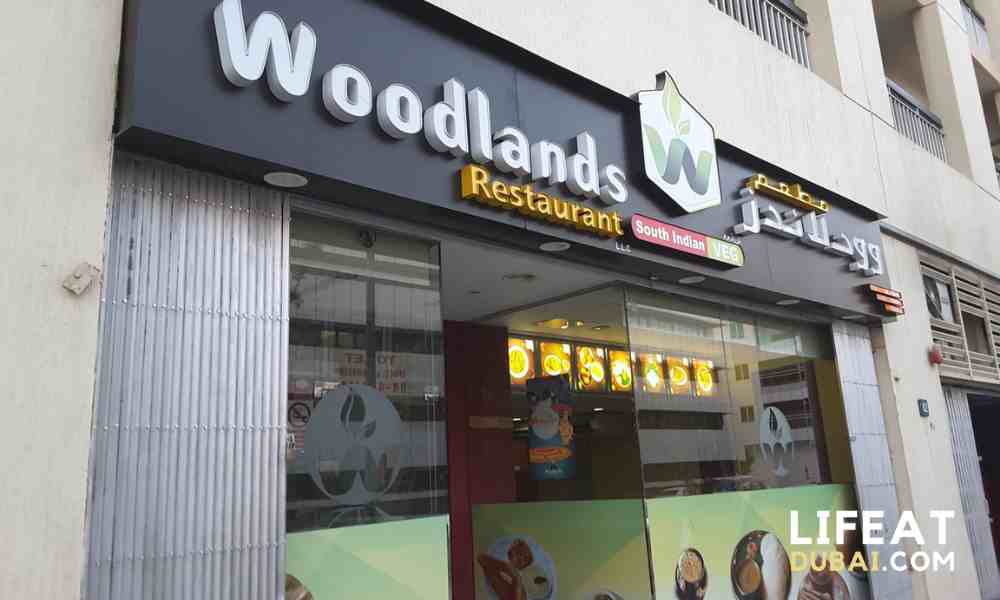 19. AI Musalla Restaurant (⭐4.1 out of 201 reviews)
AI Musalla South Indian Restaurant serves vegetarian and non-vegetarian dishes with a unique culinary style. The delicacies range from traditional Kerala breakfasts to seafood eateries.
Experience the match-up taste of Puttu and Idlys with fish curry, Paratha with beef, Idli set with white chana masala, etc. The average cost of 35 AED for two people goes with the pocket-friendly price of the awesome menu.
Opening hours- 6 am- 11.30 pm
Contact Number- +971524118210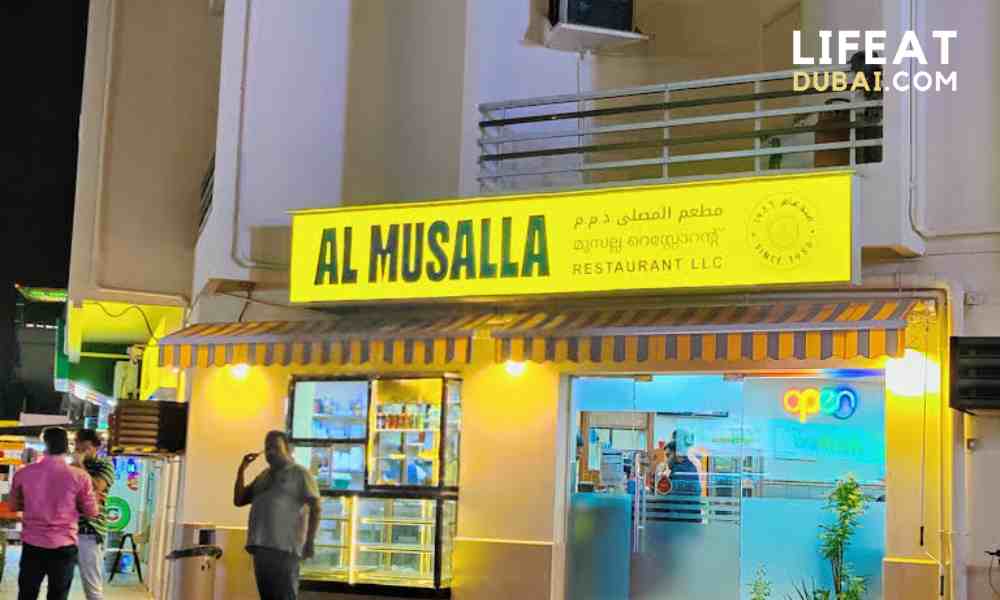 20. Kaatu Pasi Restaurant (⭐4.5 out of 317 reviews)
Kaatu Pasi, "Taste of Chettinad", always remains a great spot to get awesome food. There are 2 Kaatu Pasi branches; Al Karama and Dubai Investment Park.
It is interesting to try non-veg Angler Thali, Chicken 65, Gravy, Chutney, Nalli biryani, Jigarthanda, Bahubali dosa, Bun parotta, and more dishes.
Click here to view the full menu consisting of a wide variety of food. Both two branches offer an average meal of 50 AED for two people.
Conclusion
South Indian Restaurants in Dubai lay a lot of stress, making the perfect Indian setting. It's clear there are several best South Indian restaurants in Dubai. Among those, the best South Indian Restaurant is Chettinad House Restaurant, best South Indian vegetarian cuisines are in Saravanaa Bhavan Karama
and the best South Indian non-vegetarian cuisines are in Bheemas Restaurant.